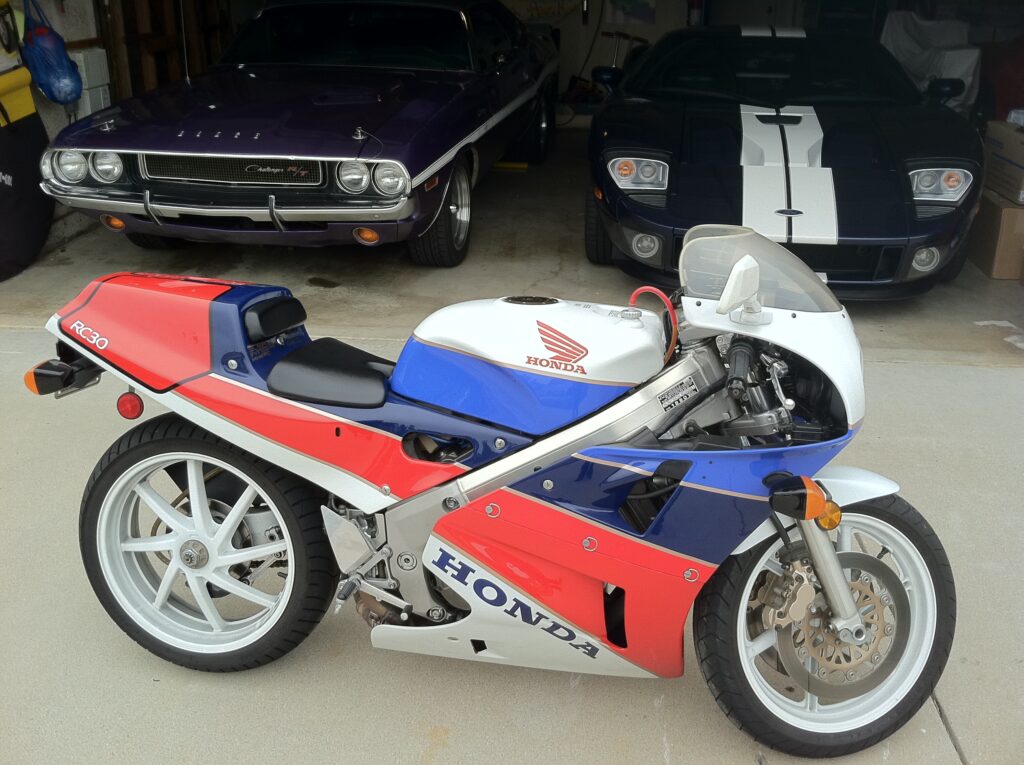 For this edition of Two-Wheeled Tuesday I'm going to talk about one of the few vehicle's I've let go that I wish I still had. The 1990 Honda RC30 was a very special motorcycle indeed. First, it was only offered for one year in the U.S., and only 300 RC30s were sold that year. This means finding a Honda RC30 for sale, in any shape, is challenging.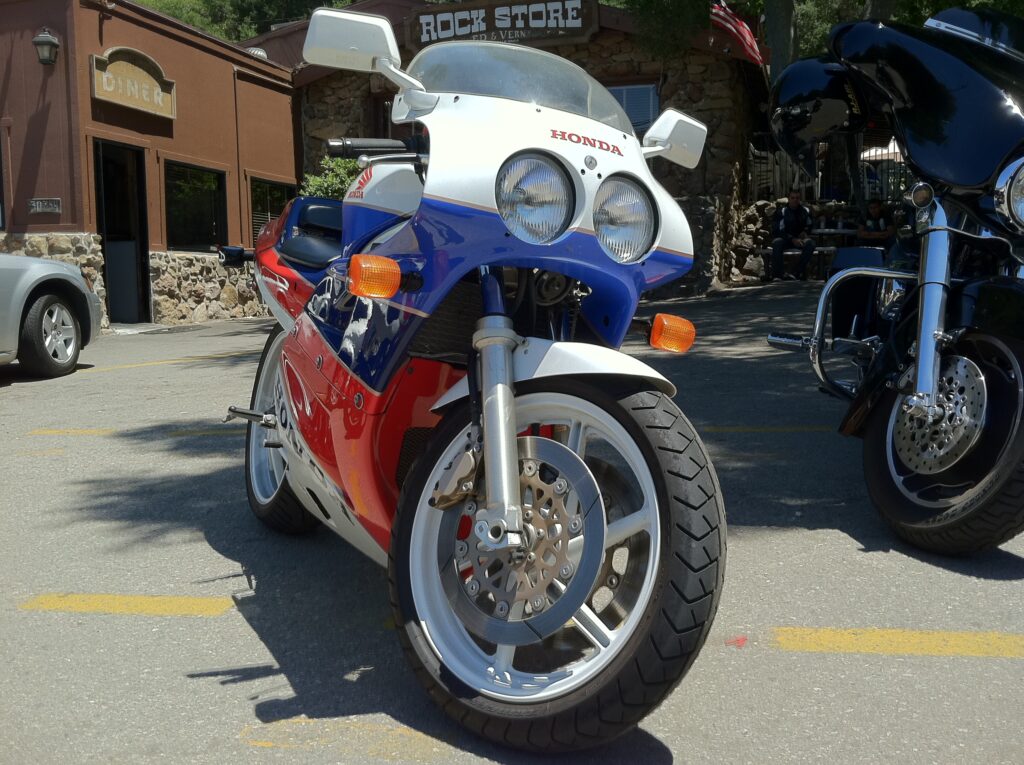 If you are lucky enough to find an RC30 for sale you're likely to find one that's been heavily modified. These bikes were so capable in stock form that many owners used them as club racers, with all the modifications that come with that duty. My Honda RC30 had less than 10,000 miles and was completely original. I had guys tell me to swap out the bike's exhaust canister. Not for performance, but to keep it somewhere safe. "If that gets damaged you'll never find another one."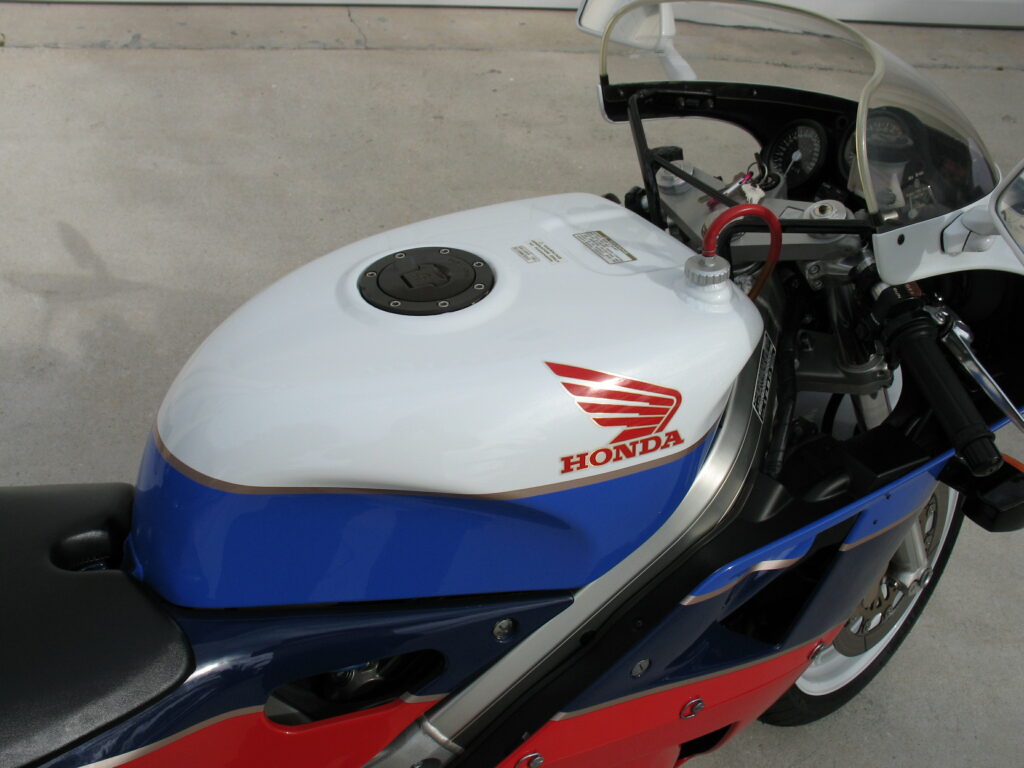 All Honda RC30s were built at Honda's race shop (versus a traditional assembly line) and everything from the 750cc V4 engine's titanium connecting rods to the "Big Bang" 360-degree firing order was done for maximum performance. There were simply no compromises in this motorcycle's quest for power and performance.