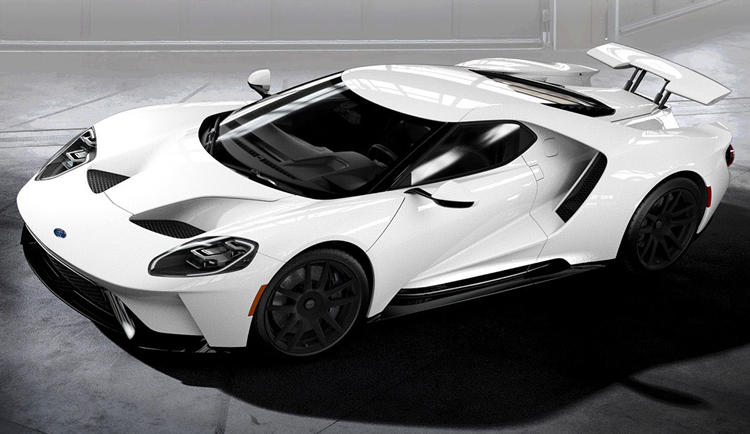 Many questions about the new Ford GT remain unanswered, but some information was recently released through a brief ride along by some enthusiast publications at the Las Vegas Motor Speedway. Motor Trend, Road & Track and Top Gear were all given an opportunity to experience the new Ford GT — from the passenger seat. These publications also learned more about the GT's advanced suspension and aerodynamic capabilities.
Among the new information was an understanding of the new Ford GT's five driver modes that include Wet, Normal, Sport, Track and V-Max. Each of these settings changes everything from the GT's spring rates, throttle response and transmission behavior to its ride height and active aerodynamics. The latter elements are downright dramatic in that the changes happen quickly because they are hydraulically powered (just like the new Ford GT's steering system).
The new GT can change its ride height by up to 2 inches, from 2.7 inches to 4.7 inches of ground clearance. The front can also lift independently to avoid scraping the front splitter when entering driveways. These changes happen FAST, and when the GT is in its lowest setting the top of the tires are snugged into the wheel wells like a lowrider. The rear wing also raises and lowers quickly, depending on the driver mode and speed.
We still don't know the new Ford GT's horsepower, torque, weight or price, but we do know it will be one of the most advanced street legal cars ever produced.