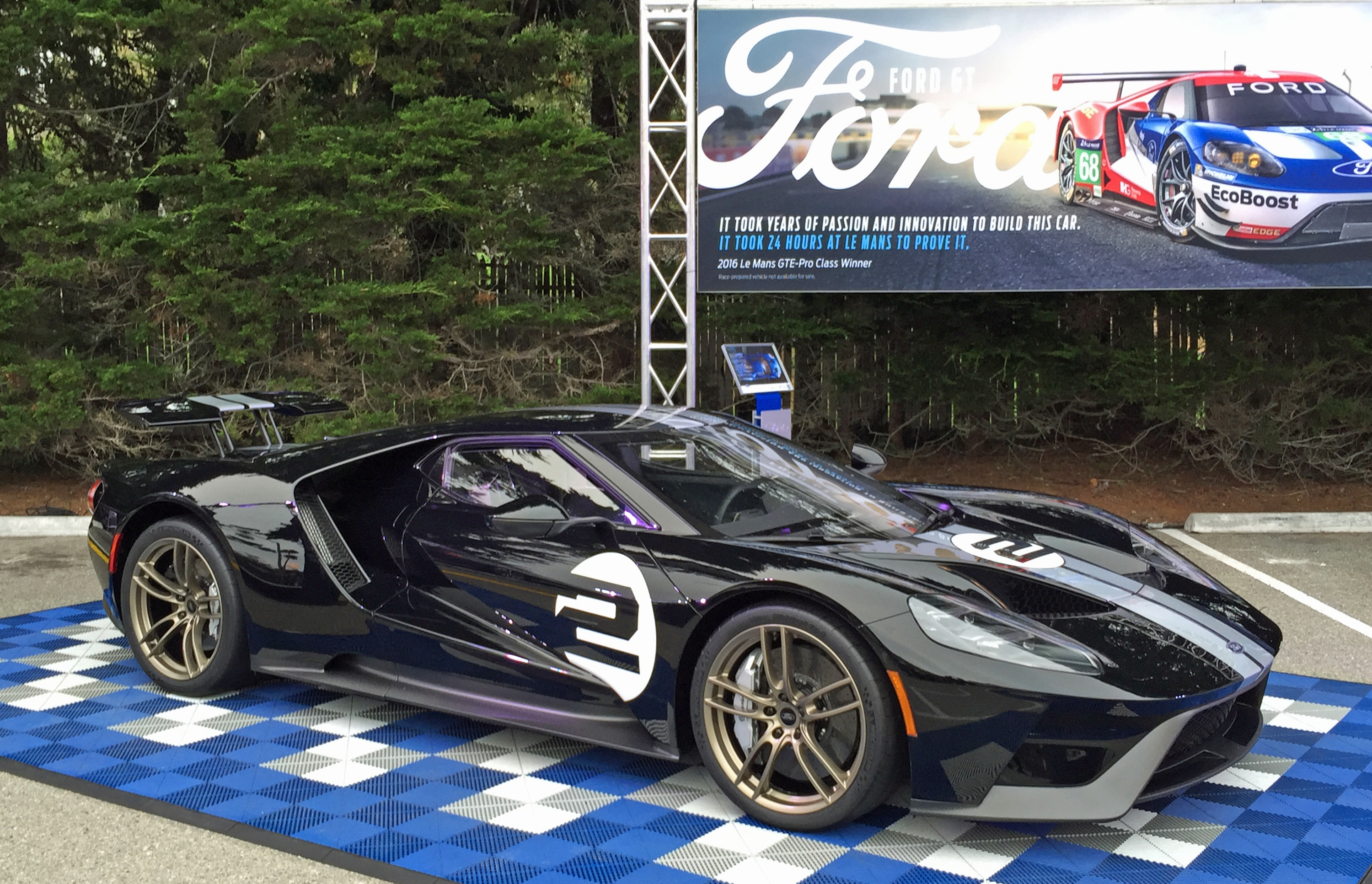 You can see all the color and trim options for the new 2017 Ford GT at the Ford GT configurator, but for buyers looking to take the easy way out there's the 2017 Ford GT '66 Heritage Edition. This one is designed to pay homage to the original GT40 that won the 1966 24 Hours of Le Mens race. It debuted at the 2016 Pebble Beach Concours in Monterey.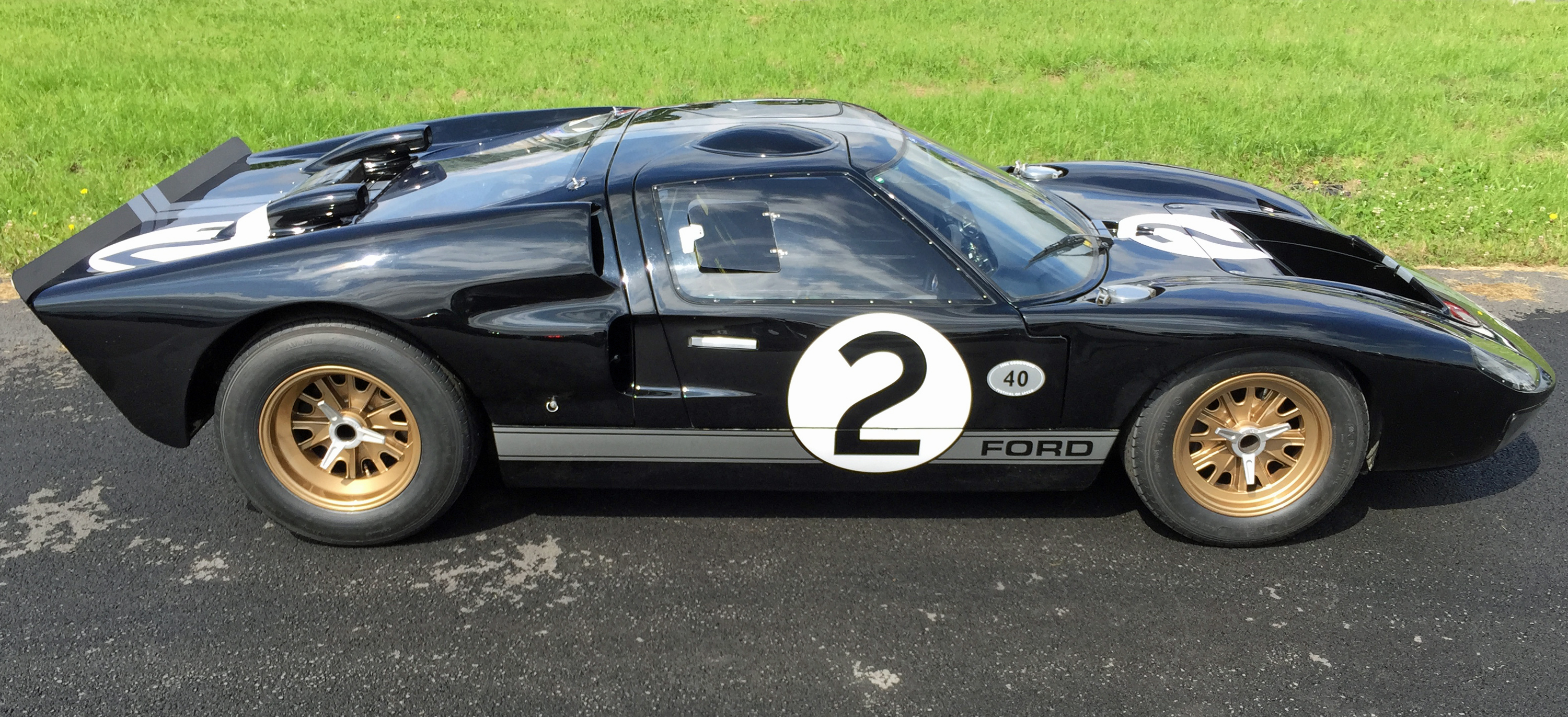 Driven by Bruce McLaren and Chris Amon, the winning 1966 Ford GT40 was painted black with silver stripes, gold wheels and a number 2 rondel. The new 2017 Ford GT '66 Heritage Edition features the same color scheme, plus a gold trimmed interior. I'm not a big fan of black, personally, but this version of the new GT certainly takes all the wrangling over color and stripe choices away. You can get this Heritage Edition in Shadow Black (shown above) or Matte Black.
Ford hasn't announced any limit to the number of Heritage Editions that will be produced. It will be interesting to see how many of the allocated 2017 models are ordered in this GT40-inspired color scheme.